With the Covid-19 outbreak in January 2020 and the declaration of Covid-19 as a pandemic, the whole world was placed under lockdown. Now the virus has mutated in Europe, and medical professionals face another challenge while still managing the first. The norm worldwide is isolation, and being trapped in your home all day also has mental and physical health implications.
That is why we at Rycor have been searching for ways to not only increase your comfort but further fight the spread of illness from airborne and surface contaminants. Many have now heard and or experienced the Mitsubishi Ductless Mini-Split Wall-mounted heating and cooling unit. Yet, there is still more to these units as Rycor is adding ActivePure® Technologies ductless hoods. In addition to the ductless mini-split, these units kill viruses and bacteria through hyper oxide molecules. This is the perfect complement to the ductless mini-split. This is real-time protection that kills viruses within minutes. The Ductless Mini Split unit will keep you safe and comfortable as you spend your day in your home.
This article will inform you about every essential thing you need to know about the Mitsubishi ductless mini-split unit and why you should use it during this pandemic.
Key Features
The Mitsubishi wall-mounted heating and cooling unit have been designed by installing special features in it. These said features improve the performance and make your home environment comfortable as you spend your day at home during the spread of Covid-19. With ActivePure® Technology, the ductless mini-split becomes a unit that offers the required protections in hospitals, restaurants, and other susceptible facilities. This article will list some of the features below: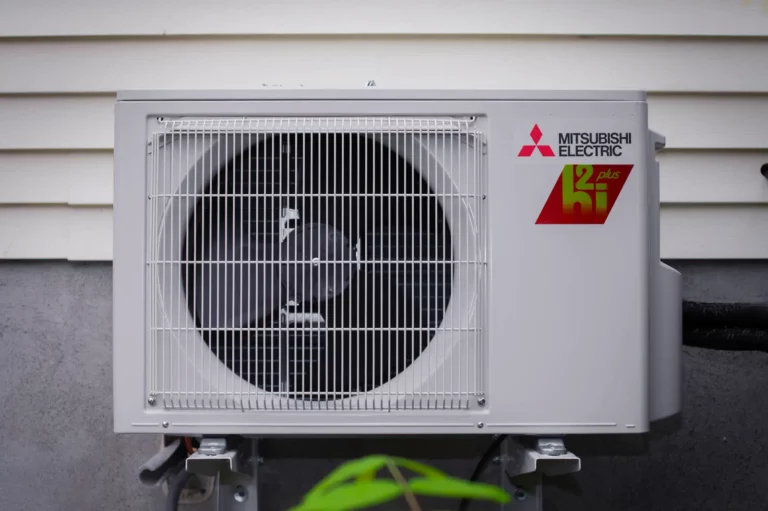 Comfort
For comfort purposes, Mitsubishi has opted for 'precise comfort control' technology. Return air sensors have been installed on the unit. These sensors will continuously monitor the room conditions and adjust the temperature accordingly. Moreover, 3D-i-see sensors have also been installed on the ductless mini-split unit.
These 3d-i-sensors scan the room using infra-red technology and adjust the temperature according to human heat signatures. So, you don't have to worry about regulating the heat or cool manually. Just set the temperature to what you want; the unit will operate according to it automatically. Combine with ActivePure® Technology, the air and surfaces are also sanitized. Voila! You can do all that Netflix and chill without feeling too hot, too cold, and know that every contaminant has been destroyed.
Filtration
For their ductless mini-split unit, Mitsubishi has chosen the 'multilayer allergen filtration' system. It has a continuous fan operation that eradicates contaminants from the air and provides better air circulation. The allergen filtration system captures odors, dust, bacteria, and various other pollutants, therefore, protecting you from Covid-19 as a whole.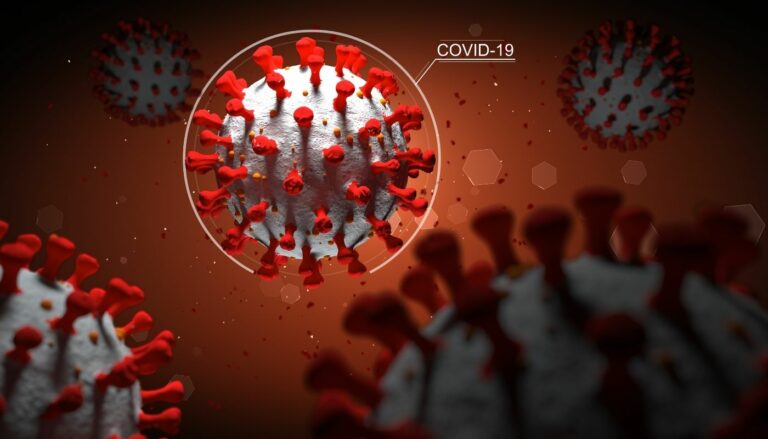 Remote control
Mitsubishi introduces to you specially designed remote controllers and smartphone apps for your unit, giving you absolute and full control over the ductless mini-split settings. Just set it once to what you desire, and you are all free to be lazy in your bed in the lockdown. Furthermore, you can be seated anywhere, and you don't need to get out of bed to change the unit's temperature. You can do it using your smartphone as you do your thing.
Styles
The ductless mini-split unit is available commercially in three colors: glossy black, matte silver, and glossy white. However, since you are stuck at your house because of Covid-19, you must explore various activities, including room decorating. For that particular reason, these units can be painted or wrapped according to your choice to compliment your room. This feature has not been seen in large home appliances previously and makes the ductless mini-split unique and attractive.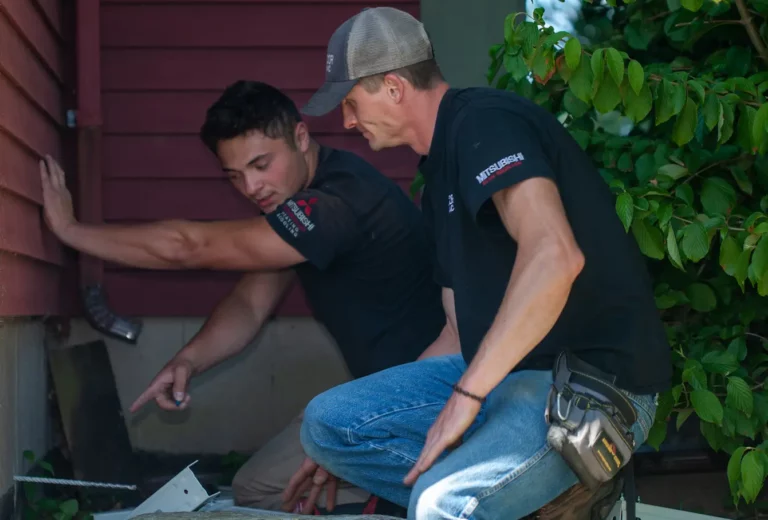 Installation
We have a team of master installers that only specialize in the ductless mini-split units. Also, Rycor will finish your install the same day. To ensure your mini-split system operates at optimal levels, we only use hardware specified by the manufacturer. This provides the ductless unit to work as it was designed to.
The following are a few benefits of the Mitsubishi Ductless Mini Split:
Air Quality
As discussed above, the multilayer allergen filtration system in the ductless mini-split unit filters out dust and removes bacteria from the air, hence protecting you from the disease Covid-19. The filters installed are also washable. So, you don't have to worry about spending money to change the filters during the pandemic. You can wash them and save yourself additional costs.
Efficiency
The ductless mini-split units have zone by zone control technology. This enables you to control and maintain each area in your home separately and turn off zones that are not in use; less energy is used this way, and the bill is also reduced; as a result, thereby saving your money.
Hyper-heating
The wall-mounted heating and cooling unit keep you comfortable every season by using instant hot –start and H2I technologies. Since the lockdown has spread over two different seasons since it began, this type of technology becomes a must as you won't need a separate heater and air conditioner: one unit can do both. Consequently, the bill is reduced, and energy is saved. Therefore, your money is once again saved.
Recommended Product
The product with the best reviews at the time of this publication is the Mitsubishi Electric, MSZ-FH12NA, wall-mounted heating, and cooling unit. It has a 12000 Cool BTU/H and a 14400 Heat BTU/H. Moreover, it has Energy Star technology and has all the controls discussed above available in it. It is nearly silent, and it has a fan speed of five units.
In Summary
The Mitsubishi ductless mini-split wall-mounted heating and cooling unit is a reasonable option suited to all your needs as you live through the lockdown and protect yourself from Covid-19. This unit will filter out the bacteria, protecting you, and its various other vital features will keep you comfortable during your efforts to limit the spread of Covid. Combined with ActivePure® technology, you have a device that will also sanitize the environment you are in. Finally, as a bonus, styling options will keep you engaged as you are stuck at home.
The most crucial part is that the ductless mini-split unit comes with features that do not require additional maintenance costs like the washable filters discussed above. In fact, the mini-split saves you money, which is an essential factor to consider as many people have suffered the loss of jobs or a decrease in salaries with the spread of Covid-19 and cannot afford to 'waste' money in this situation. Therefore, the ductless mini-split is the survival unit for you, your friends, and your family.