CERTIFIED Ulster County Green Businesses
The Ulster County New York Department of the Environment & Department of Economic Development teams recently certified Rycor HVAC as an Ulster County Green Business, and we couldn't be more excited about it! Our dedication to conserving resources and preventing pollution has not only had a positive impact on our business operations but has impacted the Ulster County community as well. Our commitment to sustainability is truly inspiring and is helping to make our County a more environmentally conscious place to live.
The Region's Premier Provider of the Mitsubishi Ductless Mini-Split System
If you're looking for reliable, efficient, cost-effective comfort solutions, then Rycor Heating & Cooling is your answer. The region's leader in design and implementation of the state-of-the-art Mitsubishi Ductless Mini-Split, Rycor delivers dependability, fuel efficiency at a competitive cost. Learn more about why the Mitsubishi Ductless Mini-Split has become one of the most popular heating and cooling systems and why Rycor has specialized in this technology for 20+ years.
The Benefits of a Mitsubishi Ductless Mini-Split System
The Mitsubishi Ductless Mini-Split system is quickly gaining popularity among homeowners thanks to its numerous advantages over traditional air conditioning systems. One key benefit that sets it apart from conventional equipment is its ability to heat or cool specific rooms or spaces, allowing for optimal comfort and efficiency. Furthermore, as a quieter alternative, this system helps to create a peaceful indoor environment, making it a top choice for those looking to replace their old air conditioners. Beyond its targeted temperature control, the Mitsubishi Mini-Split system is also energy efficient. It provides consistent temperatures throughout each space while ensuring energy costs remain low. Best of all, installation is a breeze, with minimal disruption to your home during the process. This innovative and versatile system offers homeowners a modern and effective solution to their heating and cooling needs.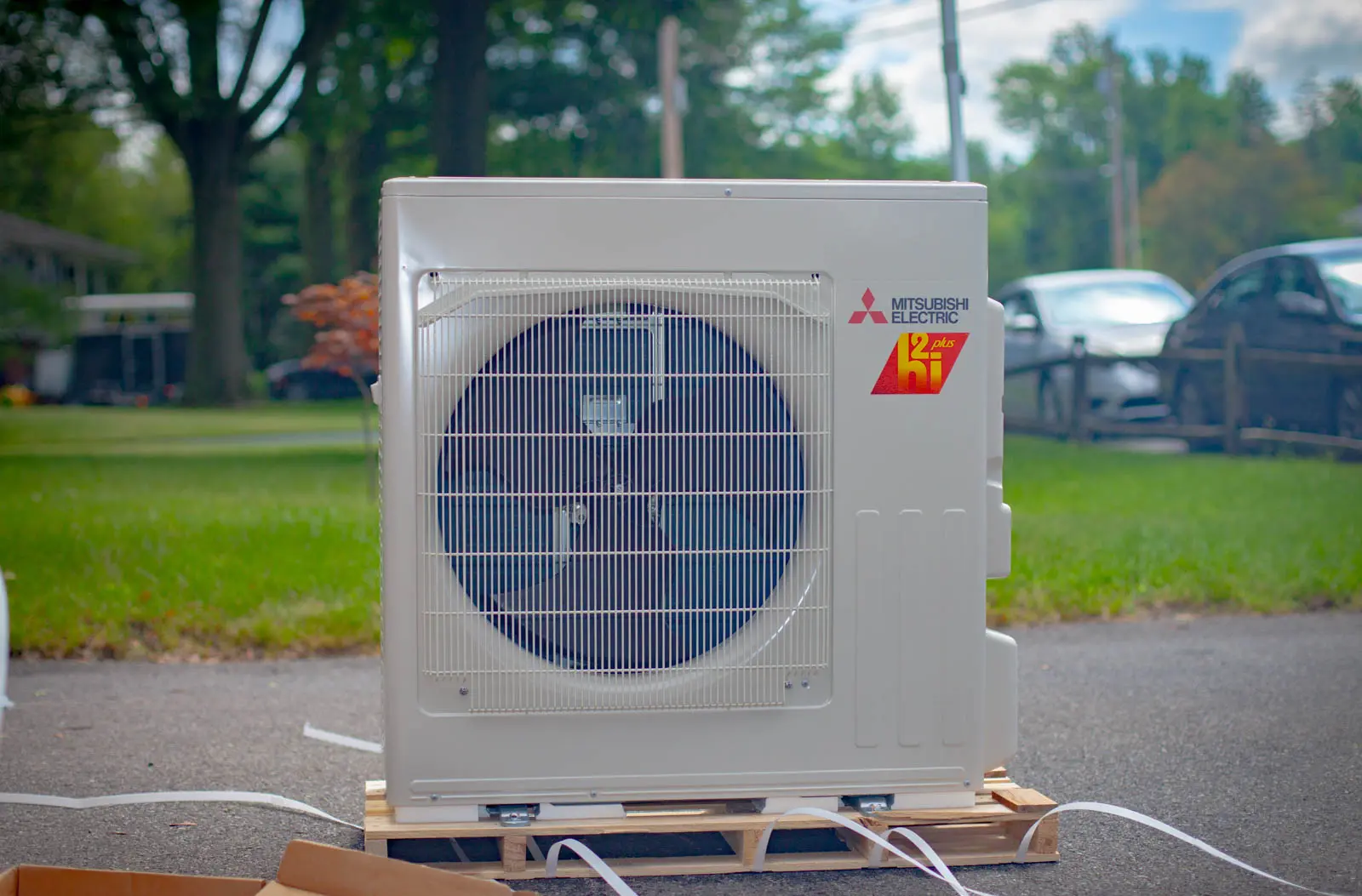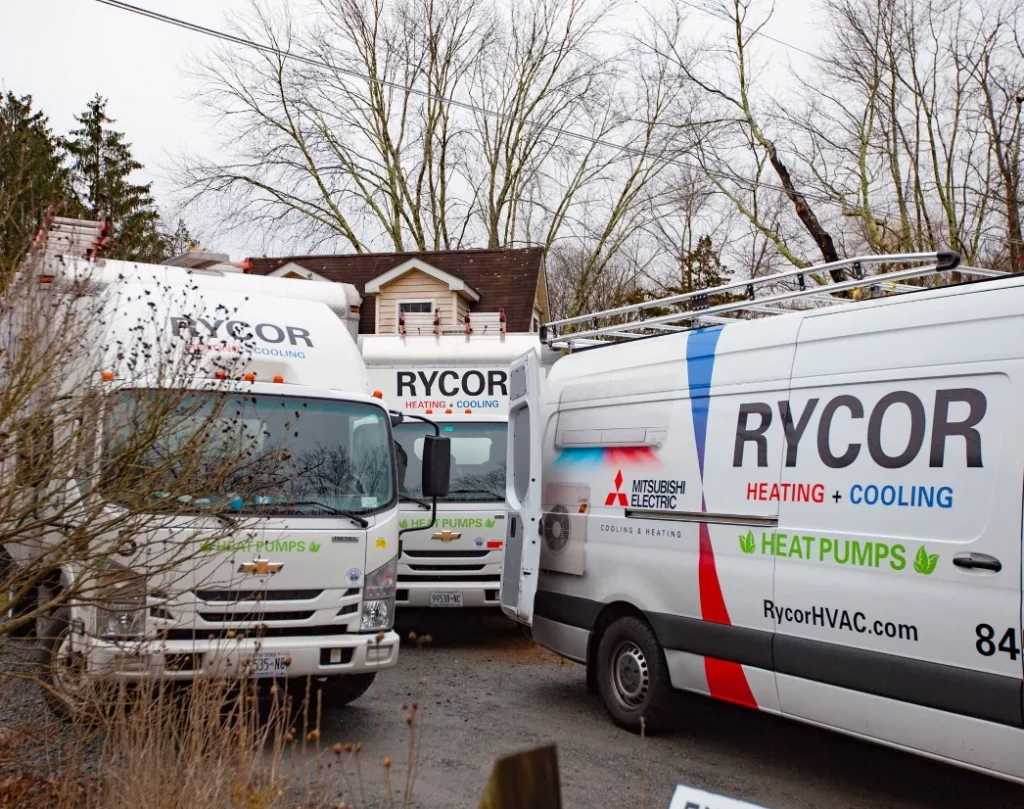 When deciding on a local HVAC contractor for your mini-split installation, you will want to choose a specialist. Rycor is proud to be the area's leading specialist of the Mitsubishi Ductless Mini-Split. We understand that each home is unique and work closely with our clients to provide tailored solutions for their air conditioning and heating needs. And because we use only top-tier equipment from Mitsubishi Electric, you can always count on us to deliver dependable results!
Whether you need help cooling a single room or an entire house, Rycor Heating & Cooling has the answer! With our commitment to quality service and innovative technology from Mitsubishi Electric, we can help ensure your home stays comfortable all year! Contact us today for more information about our services and how we can help make your home more efficient and enjoyable!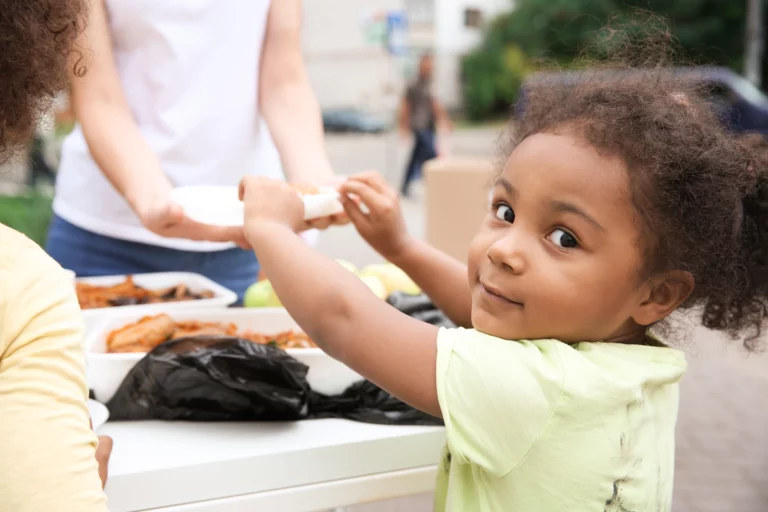 Making A Difference In Our Community
At Rycor HVAC, we understand that our community is important to us. That's why we're committed to doing our part to make our community a better place. We regularly hold food drives, toy drives, and clothing drives to help those in need. We also take part in local cleanup efforts and beautification projects. And, during the holiday season, we collect toys for deserving children. We're proud to be able to give back to the community that has supported us over the years. We hope that our efforts will make a positive difference in the lives of our neighbors.
If you're in the market to find a comfort solution for your home, you have found the area's leading specialist in state-of-the-art ductless Mini-Split heating and cooling systems. Choosing Rycor means choosing a partner with the right parts on hand, the speed and attention to detail you deserve and the ongoing fuel efficiency and cost savings you want.
Growing with a fleet of trucks and certified technicians
Mitsubishi Electric Mini-Split Elite Diamond Contractor
Trained to deliver the fastest installation
Specialists – Ductless Mini-Split systems are all we do
A local member of the community
BBB-accredited business with an A+ rating in 2014
Recognized experts in Heat-Pump technology

Available Monday through Friday for HVAC service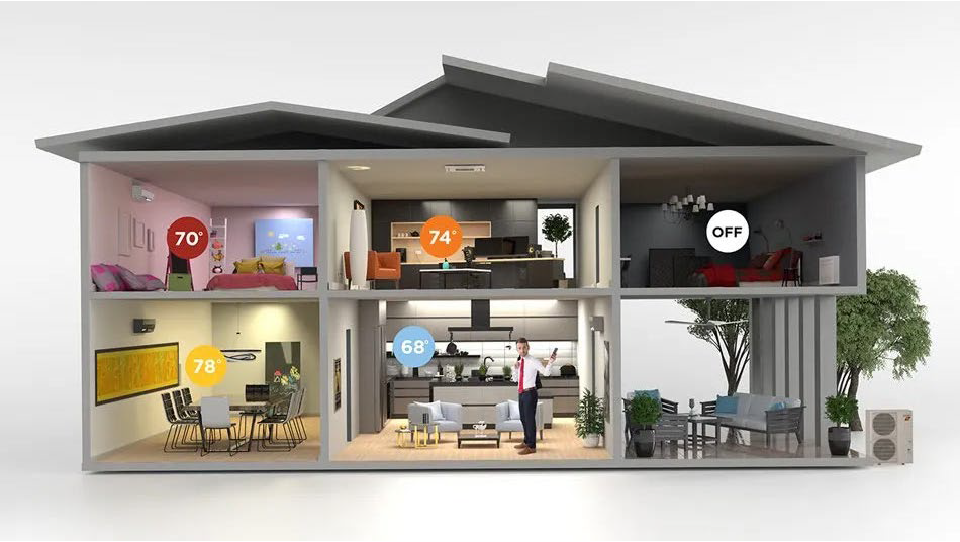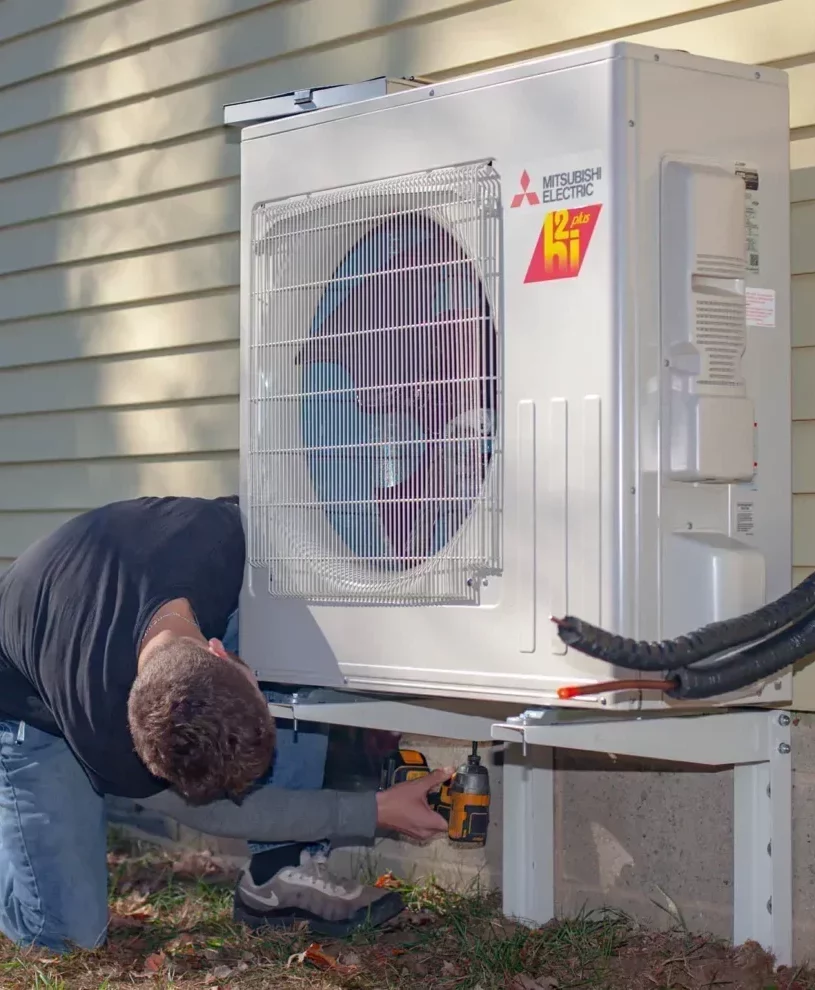 Our team uses only the highest quality manufacturer-recommended parts.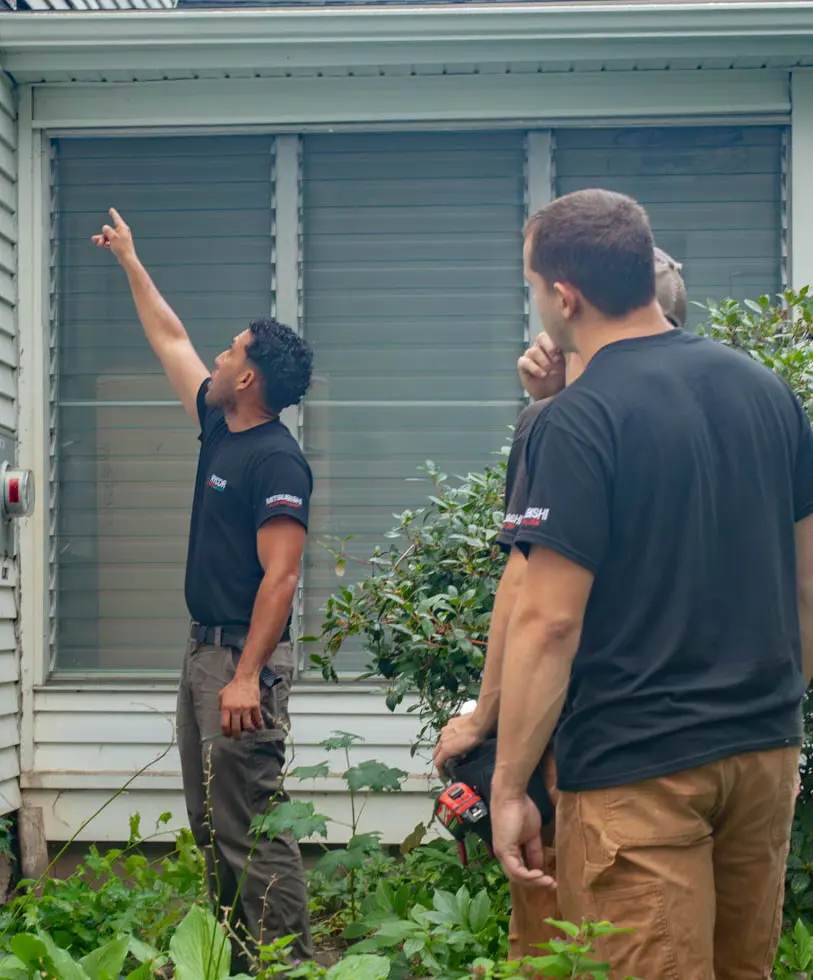 We have a team of experts that are ready to serve you.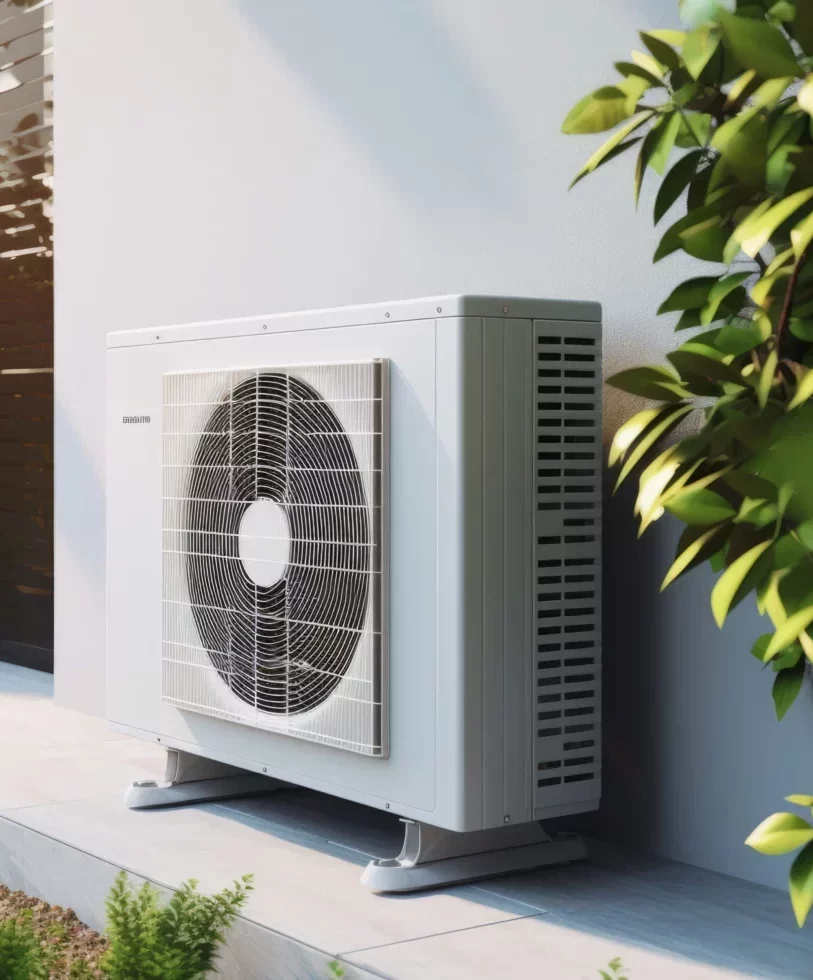 Your home is left clean and ready to enjoy your Ductless Mini-Split.
Our Goal is to develop lasting relationships built on integrity, trust, and quality craftsmanship. RYCOR strives to create cost effective comfort solutions that are beneficial to our clients and to the environment.
Trust Our Team of Experts
Our Ductless Mini-Split team uses only the highest quality parts as recommended by from the manufacturer. Our installation turnaround time is 24 hours and to date, we are recognized as having installations completed in time for dinner!
Free Estimates and Rebates Available Now